Technologies are unstoppable in all fields and so are we. No more board fitting or additional measurementations on the spot. The individual sheathing parts and frame parts arrive ready-made cut and painted, neatly packed on pallets.
CAD/CAM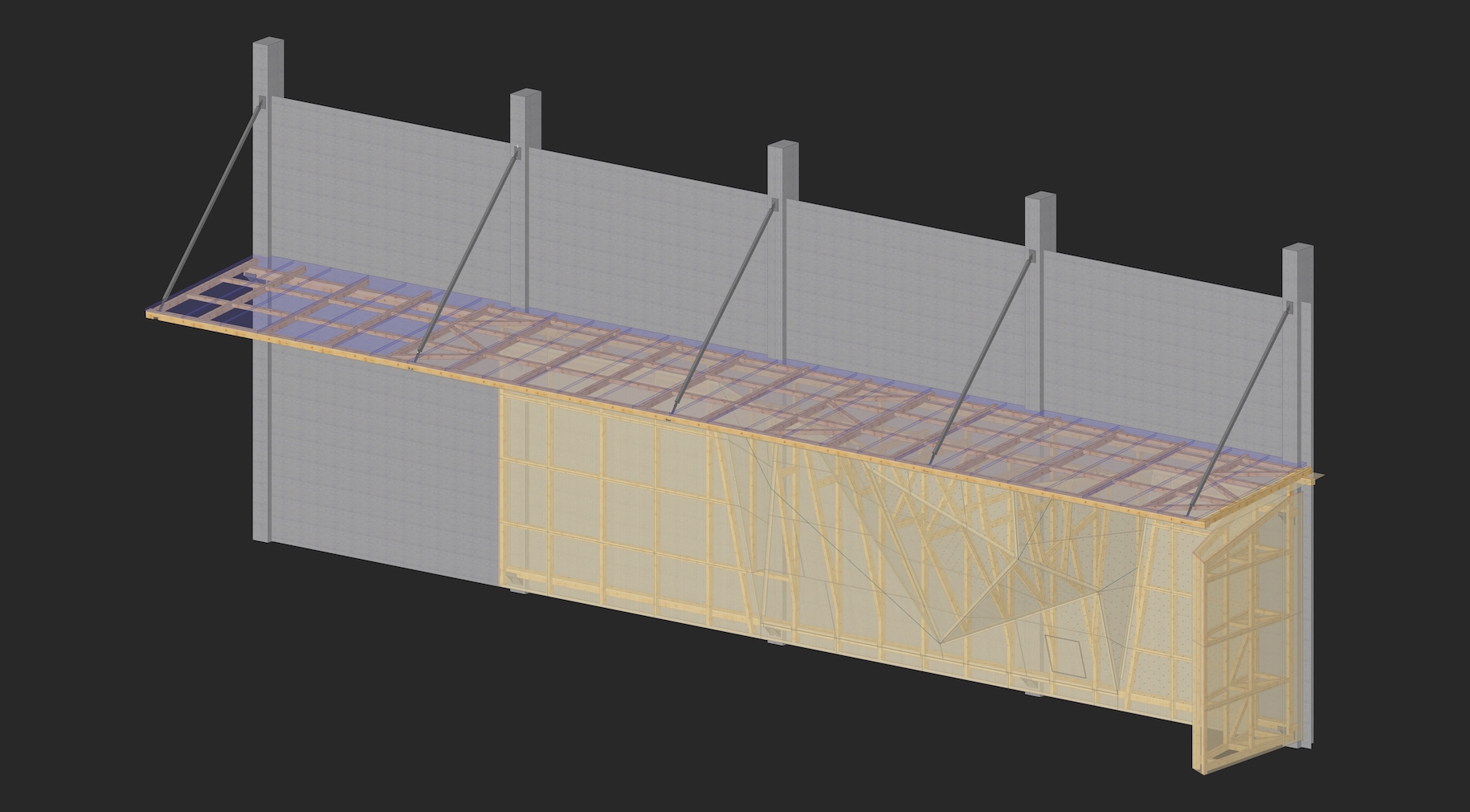 All engineering works are processed by a professional 3D CAD/CAM software allowing us to create a detailed 3D frame and sheathing design. All information is transferred to our manufacturers in 0 and 1 with no documentation paper work needed.
The sheeting individual parts are made by 5-axis CNC machines and frame parts by CNC for beams.
Sheeting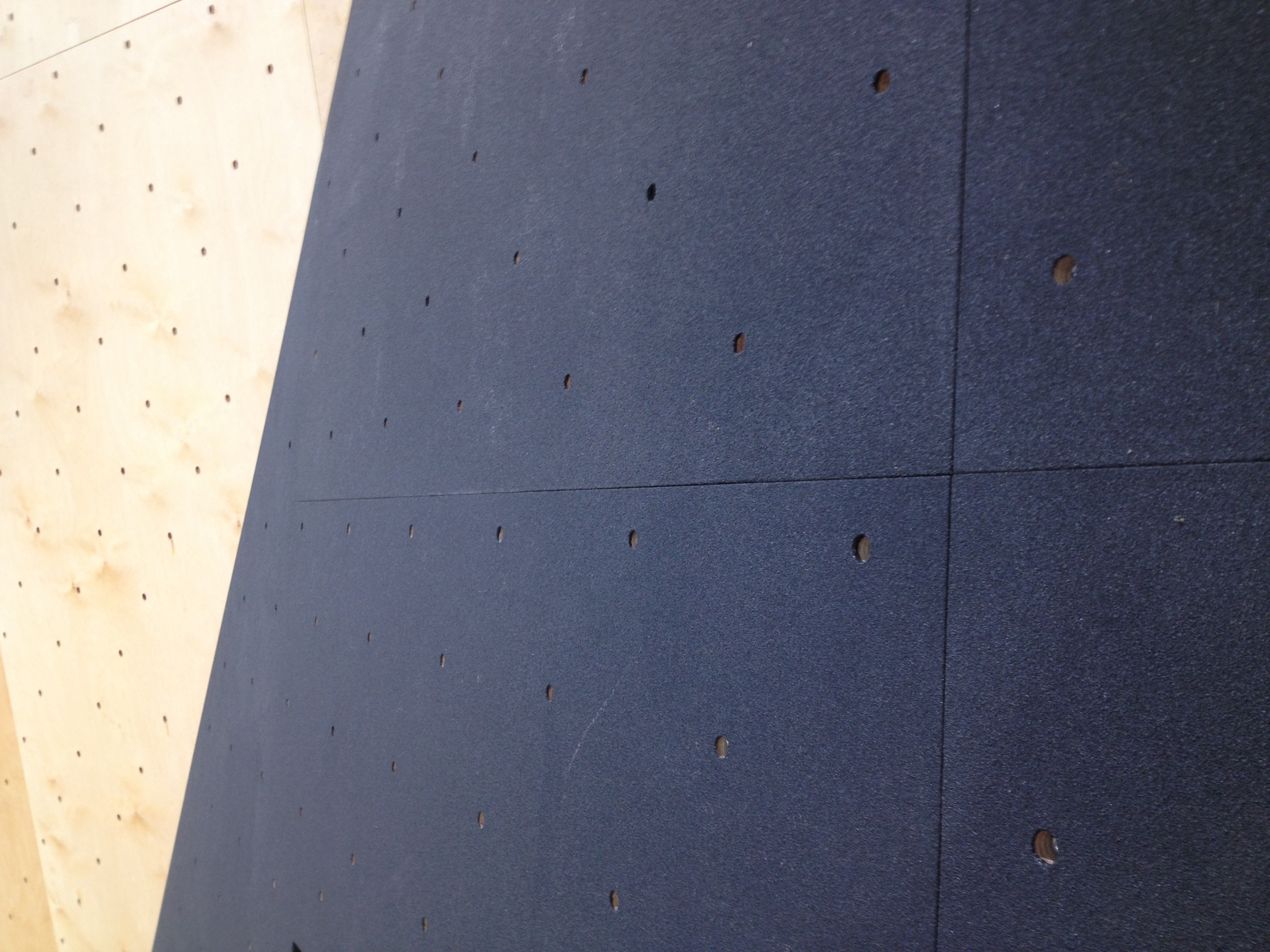 For our sheeting we use Multiplex birch plywood boards with thickness of 21mm and 15 veneer layers of best BB/BB quality. Outdoor walls usually require unilaterally foiled plywood, used in concrete industry, or painting with a layer of epoxide varnish from the inner side too. The combination of two-part epoxide varnish and granulated glass provides a dirt resistance especially from climbing shoe rubber.
T-nuts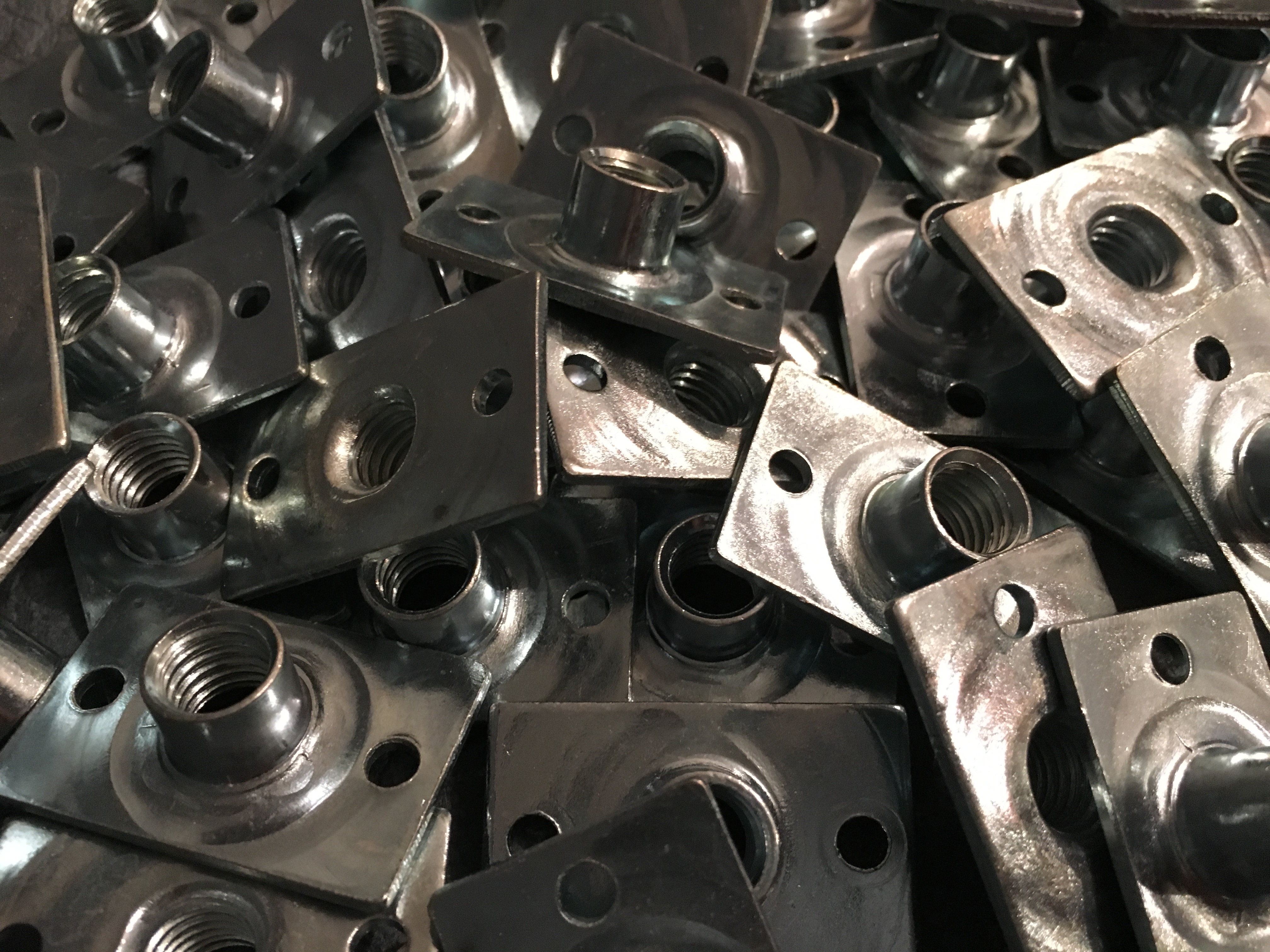 As we all know, fitting holds in plywood is one of the most important parts we are definitely not leaving them behind. For indoor walls we use special galvanised T-nuts attached with 2 mounted screws which prevent loosening and spinning. When constructing outdoor climbing walls, we usually have stainless T-nuts made together with 2 screws. Compared to industrially manufactured stainless knock T-nuts they are harder and more resistant against breaking while tightening screws.
Edge protection
Edge protection technologies have also gone a long way in the past couple of years with the task of preventing edge damage from climbing ropes. Each wall manufacturer has their own protection system. We have two.
One of them is having stainless profile fitted after the actual board fitting. The profile is semicircular and is attached to the board with screws. The after sheeting construction attaching brings the option to minimalize the number of edges and therefore minimalize the connected costs. Future additional protection edges are also not a problem.
The second edge protection technology is screwed between the individual boards during their fitting. In this case there is a stainless strip rounded on one side.
Top edge
A standard to all our bouldering walls are top edges which are basically double ended rounded edges of the construction with the same surface as the wall to prevent sliding and to allow comfortable leaping.